So, I get a message the other night from someone who use to be my friend on facebook. I actually met her on myspace. I THOUGHT she was cool and when she shared with me that her husband cheated on her, I sympathized... I have been through that and I felt horrible for her. Here is the message I got: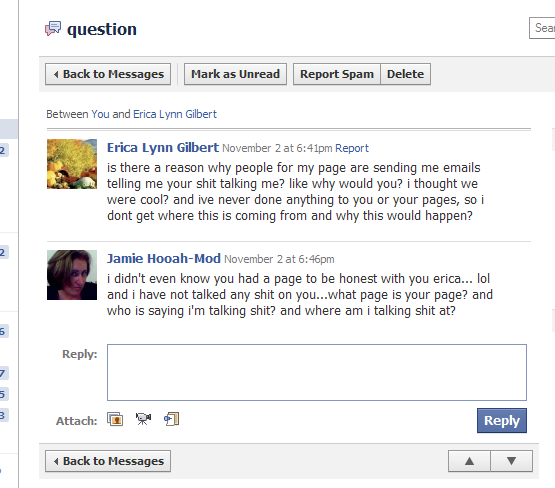 Than after writing back and forth a few times she blocked me and then unblocked me and gave me the link to the person who she said told her I was talking about her. However she also told someone else that I messaged her myself saying those things. Then, she told me ((but didn't know it was me)) that I had my friends message her and call her a whore and military slut. I have never ever said that about her.
Than her friend "david kirk" messages me and than harasses my fan page and than deletes his account b/c "erica told him to"... bullshit... before "david kirk" deleted his name, he changed it to "jamie mean"... coincidence that erica kept calling me mean? I think "david kirk" is erica.
And now this morning I get a link to her profile "let's vent" where she is saying that I gave her number out for people to harass her last night. Are you fucking kidding me? I never gave out that bitches number... I dont know her fucking number!! So unless she has proof, which I know she can't have, she needs to stop saying shit that isn't true.
Here are the rest of my screenshots to PROVE everything I have said: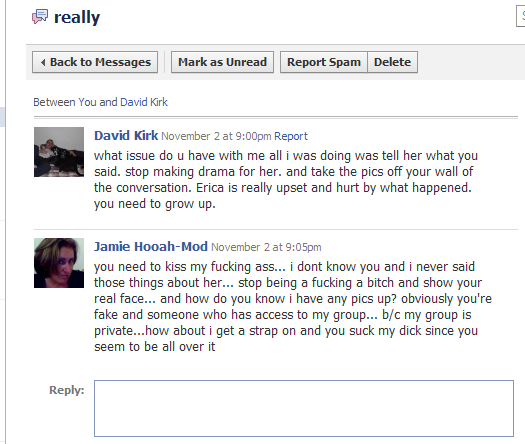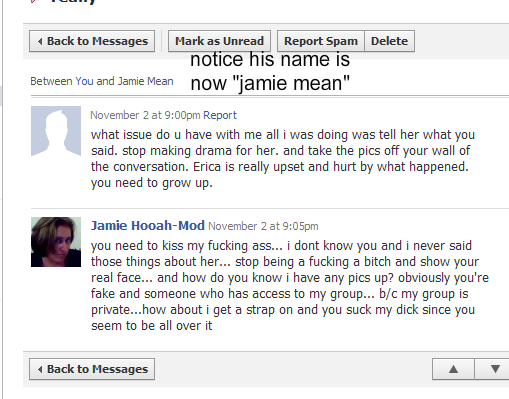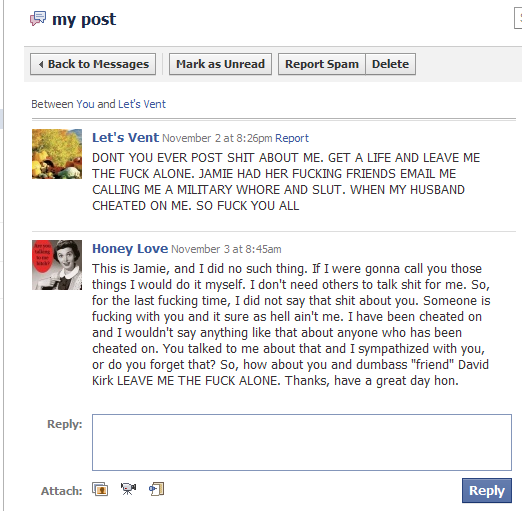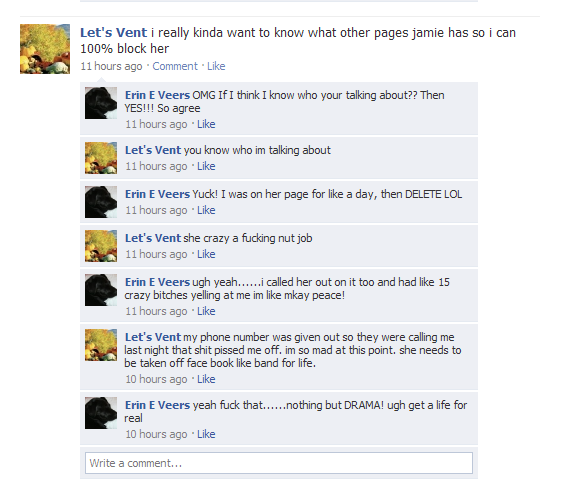 So, for the last time, I did not call you names and I did not give your number out. Get your story straight and get your fucking head checked.
KthnxBI